About
My Friend Jen Book Series
The main aim of our children's books on sickle cell is to promote sickle cell awareness and to give young children with sickle cell peace of mind and confidence to not feel limited by their condition.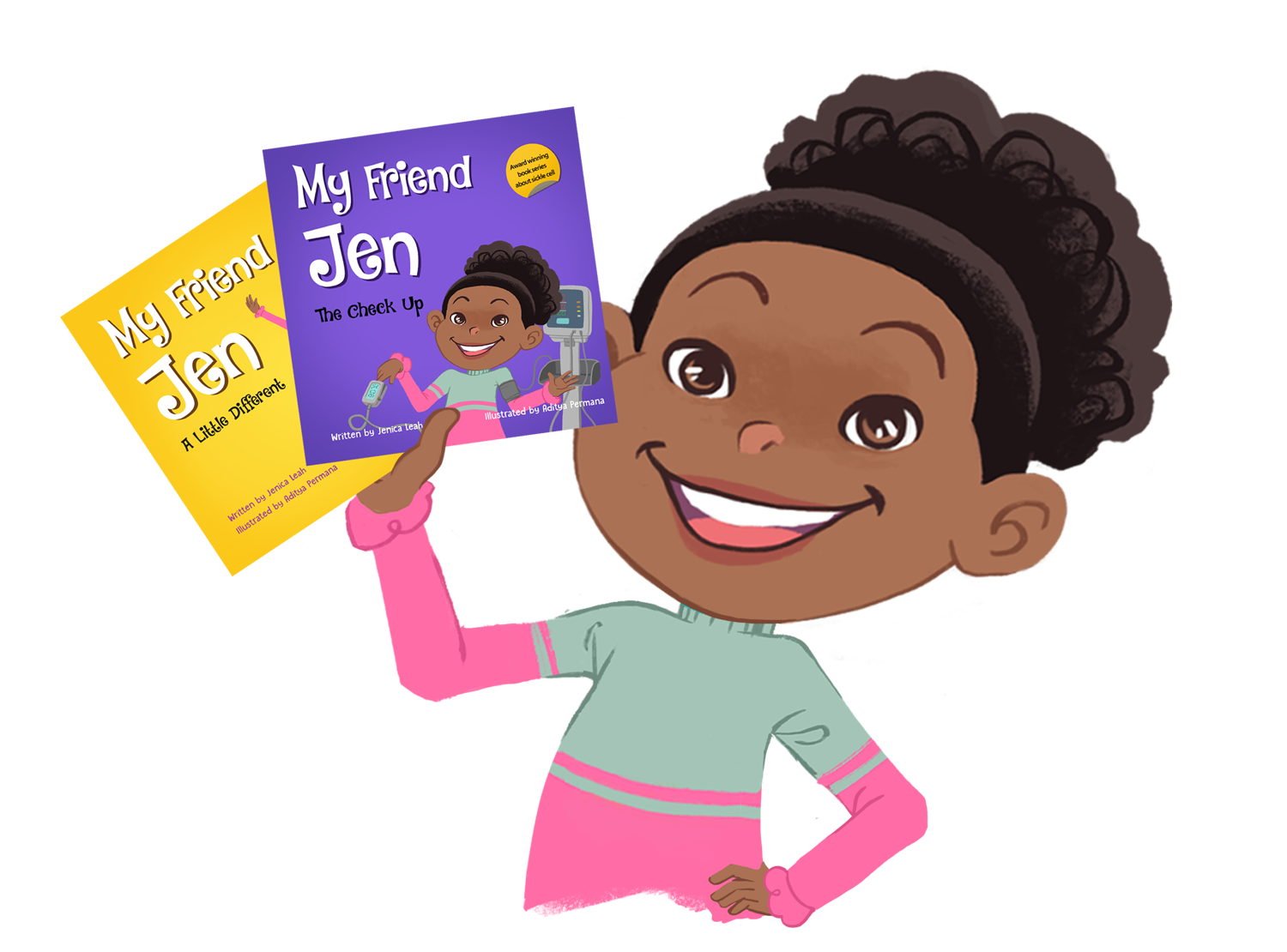 Award Winning Book Series
My Friend Jen Book Series Available Now
We share sickle cell education in a fun and informative way using children's picture books. See for yourself and buy our books right here on our website.
Author
Jenica Leah
"I am dedicated to creating more awareness of the sickle cell condition through my book series."
Jenica Leah - Who I am, what I do
Video Review - Sideman and Zeze Millz
Check out what Sideman and Zeze Millz had to say about our books and let us know what you think by leaving us a review, once you receive your book(s).
After reading the first book, I most certainly had to buy the second one and any more to come. I thought it was important to educate all of my children on the importance of Sickle cell. Fantastic read. S
Amazing book! My 2yr old and 5yr old absolutely LOVE reading both books and ask lots of questions about what is going on. N
An amazing book to educate young minds about sickle cell. It has been been beautifully illustrated and I would definitely recommend it. M
Great to have a informative, factual book about sickle cell written in a fun way to engage children living with sickle cell, who can relate to the character Jen. S
What a brilliant book for children living with sickle cell and even their parents and siblings. Its easy to read and I love the art illustrations associated with the stories. J
This book met all my expectations it has been beautifully written in a way to make sickle cell easier to understand and gives tips on how to manage the condition. The illustrations are also beautiful. H